Cursive Tangut
西夏文草书
Cursive Tangut Components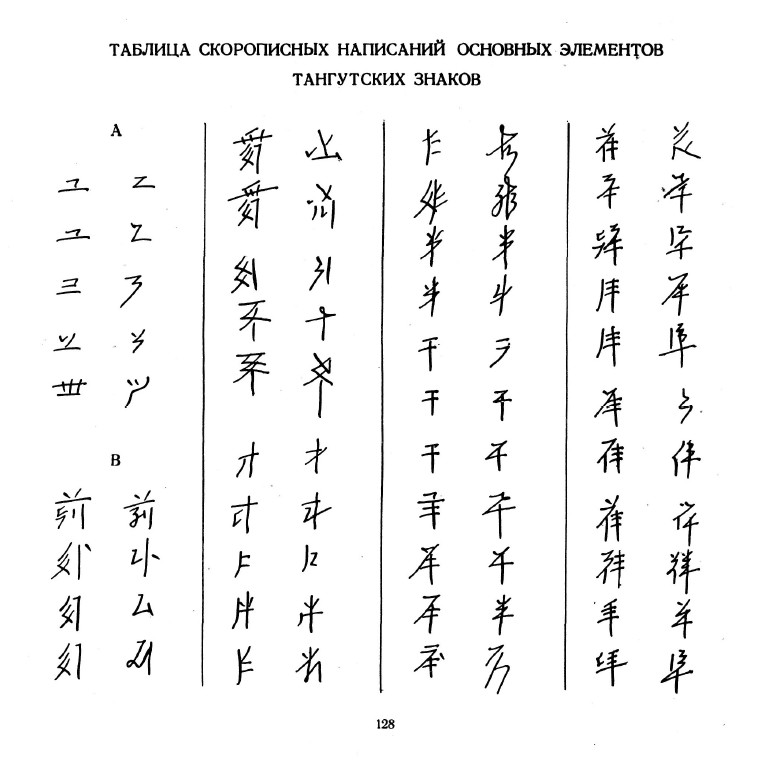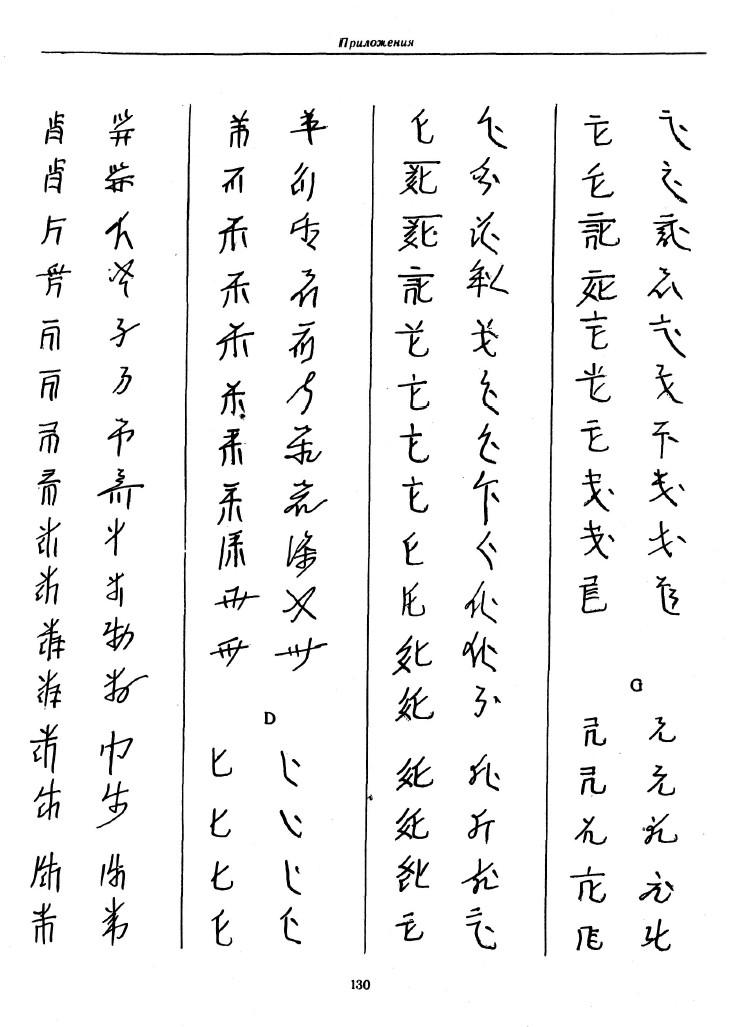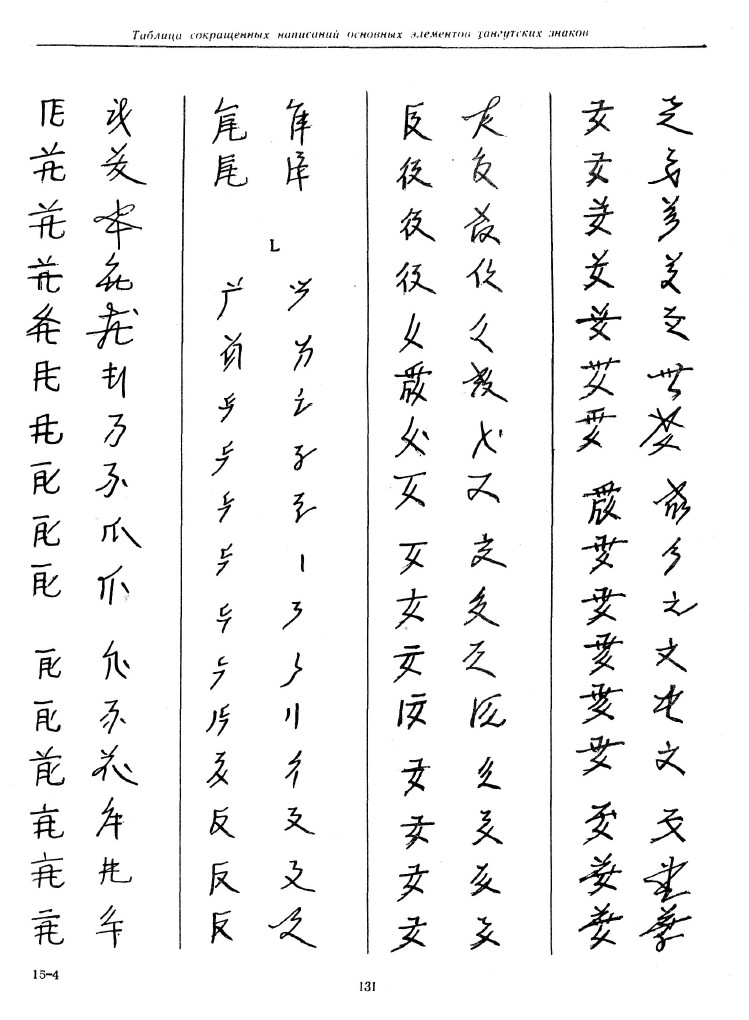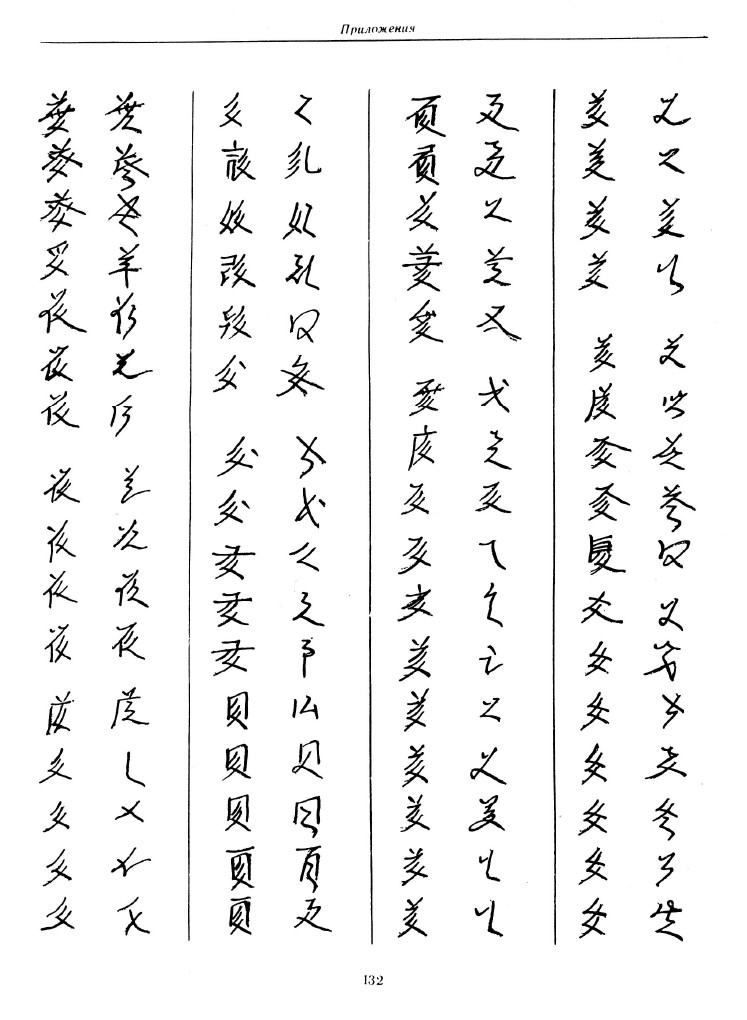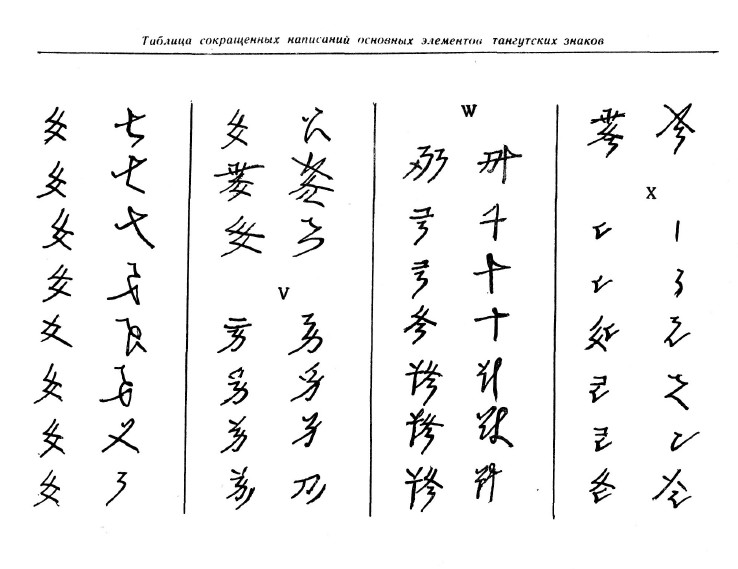 Component Index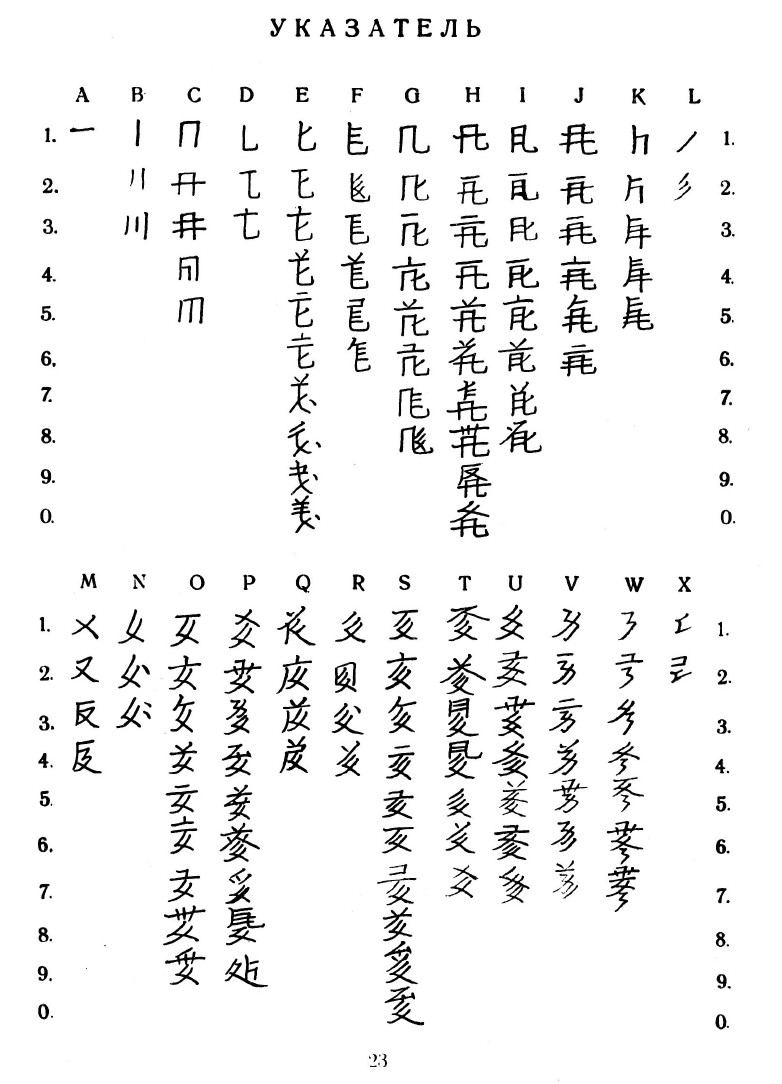 Source
Kolokolov, V. S. (В. С. Колоколов) and E. I. Kyčanov (Е. И. Кычанов), Китайская классика в тангутском переводе (Kitajskaja klassika v tangutskom perevode) [Chinese Classics in Tangut Translation]. Moscow, 1966.
---
Samples of Cursive Tangut Texts
Buddhist Manuscript Scroll from Baisigou Square Pagoda
---
Examples of Tangut Cursive Characters
In Prof. Arakawa Shintaro's 2016 study into Tangut cursive script, the apppendix (pp. 87–93) prepared by Ono Hiroko (小野裕子) comprises a table showing examples of the cursive forms for sixty Tangut characters:
荒川慎太郎 (ARAKAWA Shintaro). ロシア所蔵資料の実見調査に基づく西夏文字草書体の体系的研究 (Systematic Studies on the Tangut Script in Running Form, Based on the Research of Original Tangut Materials Preserved in Russia). 東京外国語大学 ・アジア・アフリカ言語文化研究所, 2016.
I am collecting examples of Tangut cursive characters from various manuscript sources (as well as the cursive glyphs listed in Arakawa 2016), and listing them on this page for reference:
---